ACT For A Flourishing Life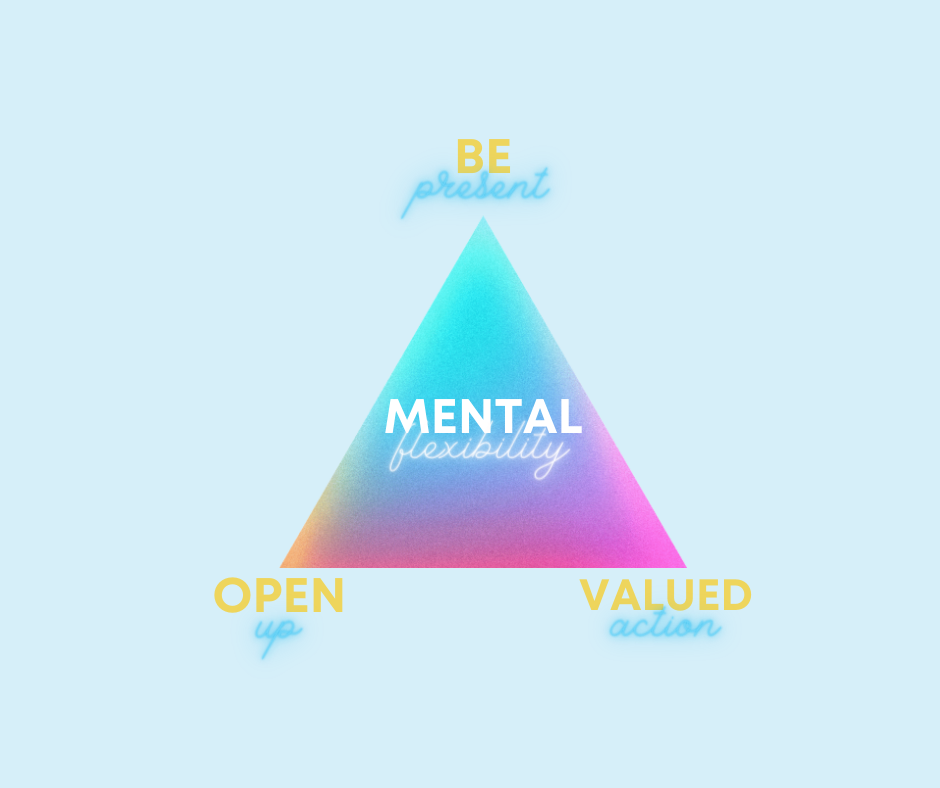 Did you know that the hormone attributed to emotional pain - oxytocin - is the same one that can result in feelings of love? This is consistent with the ACT framework which suggests the avoidance of emotional pain can also reduce capacity to experience feel good emotions, such as love, joy and contentment.
Guzman, et al (2013)
Acceptance and Commitment Therapy (ACT) is a cognitive behavioural and mindfulness based approach to therapy and coaching. The intention is to support people live a personally meaningful and rewarding life, while managing the inevitable ups and downs with openness and flexibility.
ACT was developed  in 1980s and has shown to be an effective therapy. Over three hundred research trials have been conducted demonstrating the  benefits of ACT for a variety of issues including, depression,  anxiety, psychosis, eating disorders, substance abuse, and  chronic pain.
ACT also has been used as an effective coaching framework to enhance performance across valued life domains. Whether for coaching or therapy the same core strategies are used, including:
Mindfulness strategies to encourage being present and notice both constructive and unhelpful thoughts, feelings and behaviours.  
Acceptance strategies to increase people's  ability to open up and make room for the full range of  human emotions and experiences.  
Behavioural strategies to help people to  commit to values based goals and actions that  matters to them.  Less avoidance and control, more meaningful action.
The result is an increase in being present, opening up and doing what matters, which is called psychological flexibility. The benefits of psychological flexibility include:
Living with meaning: Helps to highlight what is truly important and meaningful in one's life – your values – then uses that knowledge to guide, inspire and motivate positive life change.
Management of distress: Strengthens psychological skills to manage distressing thoughts and feelings effectively, so you are able to make good life choices for you.
ACT is considered a third wave cognitive behavioural therapy (CBT) that builds on the past understanding of what works and addresses many of the short comings of earlier CBT frameworks. It is a compassionate, impactful and pragmatic approach to the experience of being human.